Promotions
Visa Platinum with a 6.9% APR FIXED
You can never save too much money, that's why we offer the low interest, no annual fee, Visa Platinum with a
6.9% APR FIXED
! Transfer you other cards, consolidate debt, make home improvements, or just go on vacation, with the GCU Visa Platinum!
Online Financial Management with MoneyDesktop!
Take the first step down the path of success. The road to your financial future is clear with Gateway Credit Union's
MoneyDesktop
. Financial freedom is at your fingertips!
Find Our ATMs on Your Smart Phone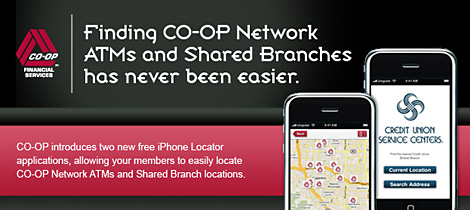 Make a Wish Foundation
Help us to make a difference. This year, it is our goal to grant a wish for a child with the Make a Wish Foundation. If we can raise $5,000 we can change the life of a local child.